GoodsFox is a Brand and Marketing Data Platform under Youmi. GoodsFox's committed to providing data insights on product selection, competitive analysis, marketing and more for global ecommerce sellers, to help brand owners achieve ecommerce business growth globally.
YouCloud is a Professional Global Marketing Big Data Platform, committed to leading the digitalization of corporate marketing with Big Data and AI Technology. YouCloud creates an intelligent engine of various big data services and tools, helping companies efficienize the entire marketing chain from market insights, product decisions, marketing strategies, creative content to promotion execution, achieving intelligence of business decisions, marketing content production and digital asset management.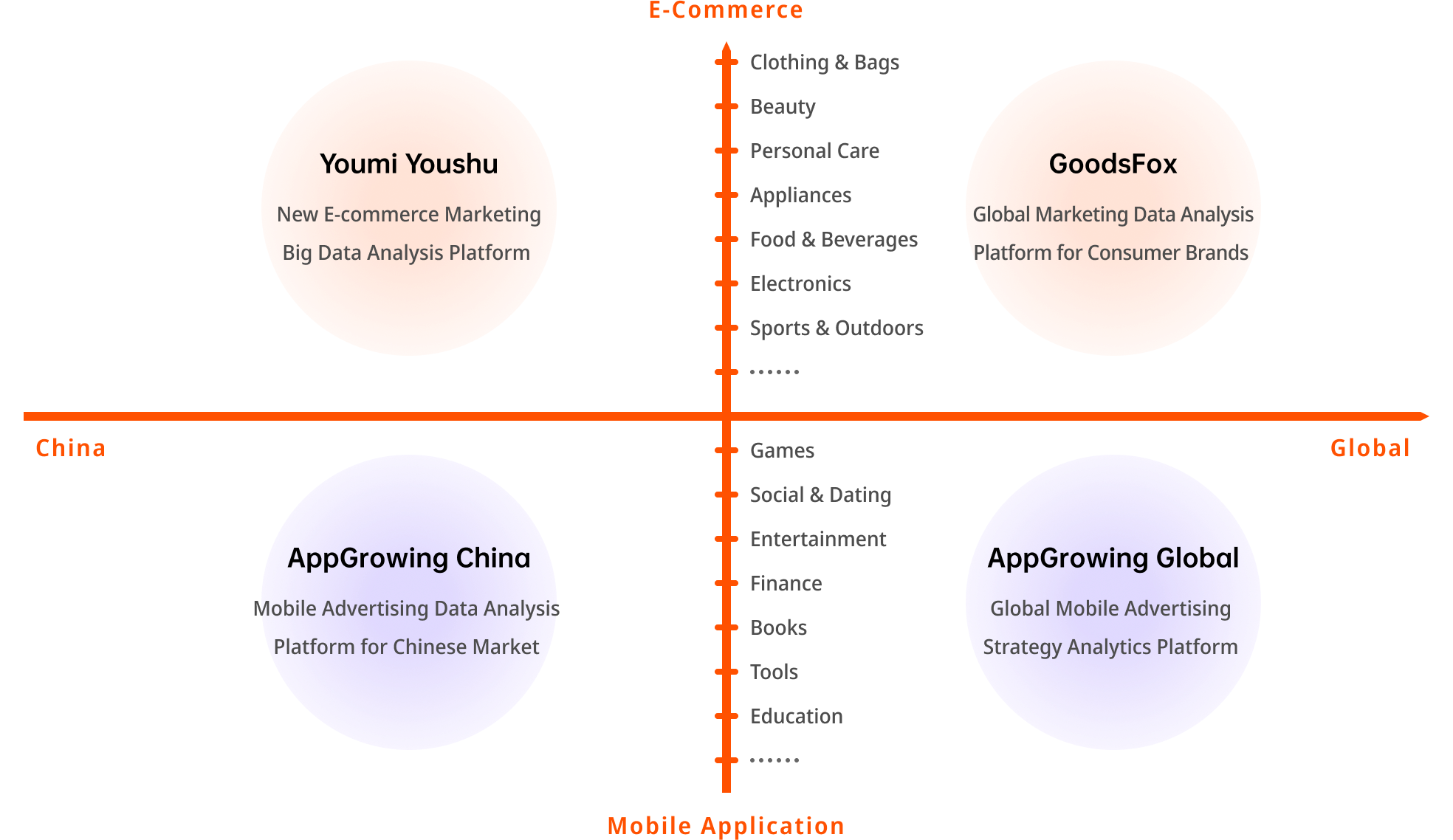 Our Mission

Leading Global Digital Marketing

We are committed to using big data + artificial intelligence technology to lead the digital marketing of enterprises, transforming the digital marketing process of enterprises, and making digital marketing of enterprises more efficient, smarter and more scientific.

Our Vision

Leading Global Marketing Big Data Platform

We are committed to becoming the definer and leader in the field of marketing big data, using the insights of marketing big data to empower tens of thousands of companies to accelerate their marketing digital transformation and achieve scientific and efficient business growth.
Founded in April 2010, we started from the mobile advertising and are continuing to write stories on the marketing big data.
2023
AUG

Youmi Technology Co., Ltd. launched a rebranding operation, and "YouCloud" was upgraded to the company's brand.

FEB

YouCloud takes the lead in launching AIGC functions in the new e-commerce industry to empower brands and merchants

Jan

Youmi Cloud Reaches 500K Registrations
2022
Jul

Held the first New E-commerce Operators Conference (NECOC) and launched a new platform "YouShu"
2021
Jul

Global Marketing Data Analytics Platform for Consumer Brands - GoodsFox Lauched
2020
DEC

"YouCloud" covers more than 1 billion marketing data, and the number of users exceeds 300,000.
2019
May

AppGrowing Global & Direct E-Commerce Lauched
2018
Oct

The first China Mobile Advertising Optimizer Conference (CMCOC2018) was held and the "YouCloud" was launched.
2017
AUG

Selected as one of the Top 100 Internet Enterprises by the Ministry of Industry and Information Technology for two consecutive years, ranking 70th.

Jul

AppGrowing Mobile Advertising Analytics Platform Lauched
2016
AUG

Top 100 Internet Enterprises in China(MIIT) at No.69

Mar

250 Million RMB Private Placement Funding Completed
2015
Nov

Listed on NEEQ, Stock Code 834156

Apr

Included in Forbes China's "2015 China Top 100 Unlisted Potential Enterprises" list.

Jan

Adxmi Global Advertising Platform Lauched
2014
Jan

Launched the two joint distribution platforms of OuIwan" and "Lightning Fish Game" to enter the game market.
2013
Jul

Favored by multiple investment institutions, received millions of RMB in Series A financing

Mar

Chandy was named "30 Entrepreneurs Under 30s" by Forbes China
2012
DEC

The company's development has turned losses into profits and entered a stage of rapid growth.
2011
Sep

Launched the offer wall business for the first time in the Chinese market and took the lead in solving the problem of mobile advertising promotion

JUN

Obtained RICHINFO Angel Investment
2010
Apr

Launched China's first independent mobile advertising platform "Youmi Advertising", Youmi Technology Co., Ltd. was officially established.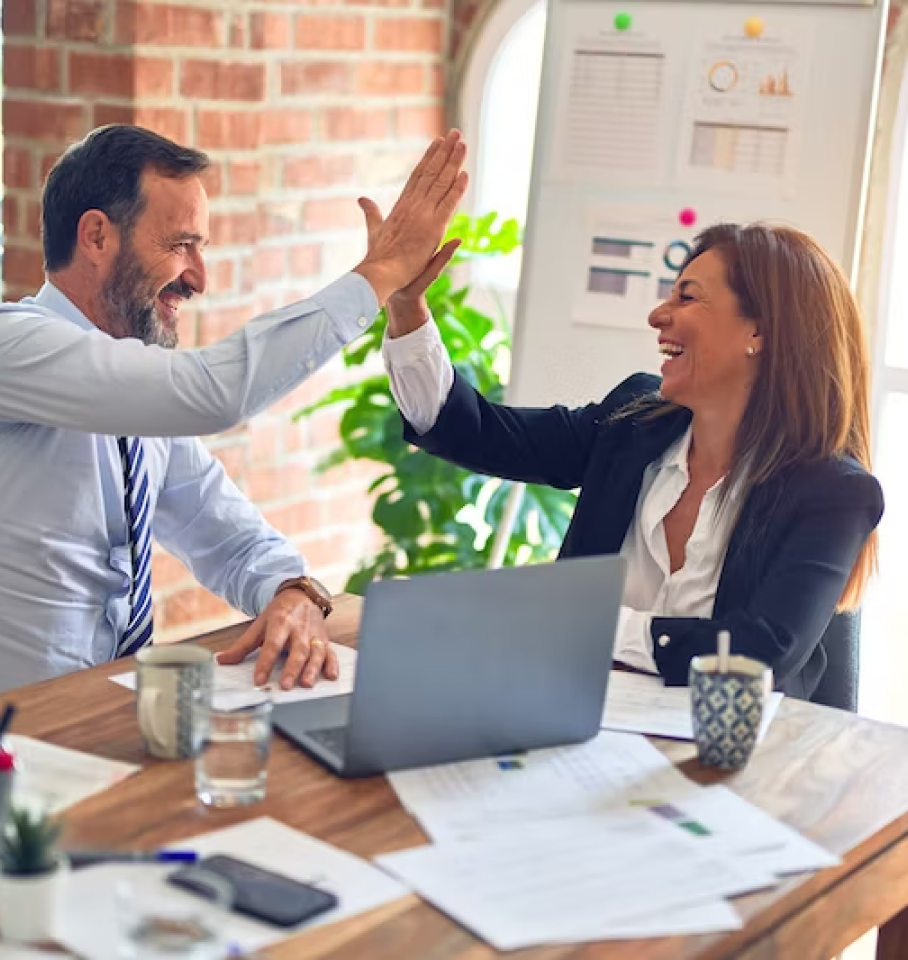 Altruistic

Create values, Achieve a win-win situation for all parties.

Enterprising

With the pursuit of excellence to promote and lead the industry.

Healthy

Stable operations, Sustainable profits, Healthy employees.

Truthfulness

Seek truth from facts, Maintain objectivity, Stick to the bottom line.

Grateful

Be grateful for the opportunities given by the the help of all.
Ken

Founder, Co-President and CHO

Ted

Founding Partner and CTO

Baron

Partner and CFO of Youmi Cloud
0+

Gov Awards and Projects
National high-tech enterprise
Guangdong Province Specialized & Sophisticated SME
Pilot Demonstration Project of Big Data Industry Development
Top 100 Internet Enterprises in China(MIIT)
2023 Global Digital Economy Innovation Competition Bronze

2023 AIGC Application Innovation Top 50

2022 Gold Touch Valuable Data Service Provider

DataYuan 2022 Big Data Industry Innovative Service

2022 China ToB Industry Digitalization Case Top 20

IEBE 2021 Trusted New Business Service Agency

10th Tiger Roar China Digital Marketing Decennial Outstanding Technology Company

2017 China's Top 100 Internet Companies

2016 China's Top 100 Internet Companies

2016 Deloitte China Technology Fast 50

2023 Global Digital Economy Innovation Competition Bronze

2023 AIGC Application Innovation Top 50

2022 Gold Touch Valuable Data Service Provider

DataYuan 2022 Big Data Industry Innovative Service

2022 China ToB Industry Digitalization Case Top 20

IEBE 2021 Trusted New Business Service Agency

10th Tiger Roar China Digital Marketing Decennial Outstanding Technology Company

2017 China's Top 100 Internet Companies

2016 China's Top 100 Internet Companies

2016 Deloitte China Technology Fast 50